About the Club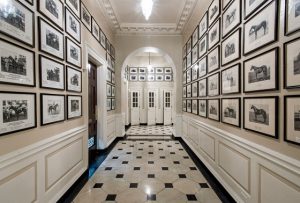 It is an extension of each member's home. It is purely a social organization. It is not a businessman's club. It has no business except to serve its members. It knows nothing of politics or religion except that its members may or may not be of one persuasion or another.
No one has a right to be a member. Membership is not hereditary, nor is there such thing as a corporate membership, to be passed from one holding a corporate office for the time being to the one who succeeds him.
The Pendennis Club is a gathering of friends, where decency, decorum, civility, good manners and the social graces are still very much in style.
Herein we shall look back to see what has been and what others have said of the Pendennis Club; we shall examine the present; and we shall look forward with confidence to a future in which, a hundred years hence, the Pendennis Club will be much as it is today and as it was a hundred years ago, a pleasant place to be with one's friends.